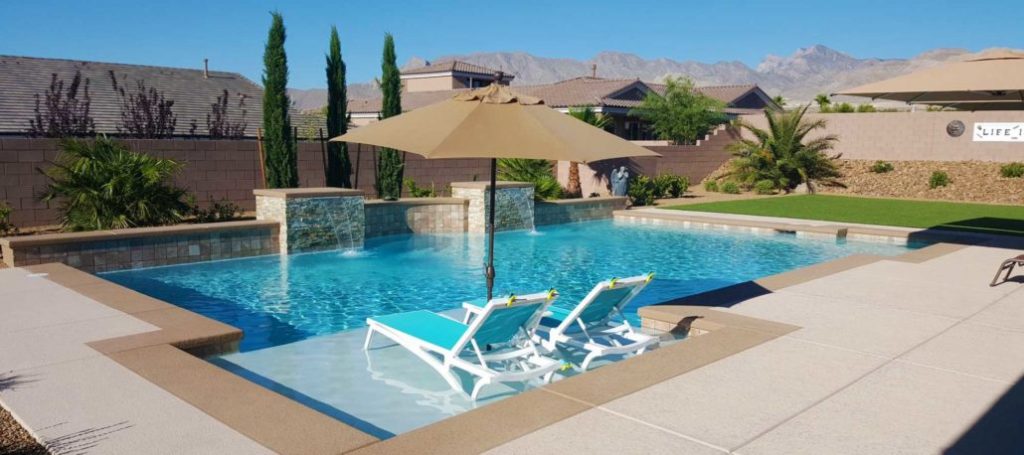 home-hero-1030x458
Pool Renovation and Remodelling
Swimming Pool Renovation and Remodeling
Swimming pools furnish us with a reprieve following a monotonous day's worth of effort or following a demanding week. There isn't anything more unwinding than sprinkling around in your pool with your loved ones. These pools likewise act as an incredible scene for summer pool parties with companions and neighbors. Obviously, those exercises lead to a ton of mileage and extremely soon the pool that was once your unrivaled delight begins to crumble rapidly requiring swimming pool renovation and remodeling.
There are different reasons likewise for redesigning your pool, for example, having obsolete pools in more established homes. With the progression of time, there emerges a developing requirement for pool fix, reemerging, overhauling of electrical and filtration frameworks or establishment of totally new frameworks. We an experienced swimming pool renovation and remodeling service provide can likewise select to add different water highlights to accomplish another vibe and current search for the pool.
Add Spa to Your Pool
Assuming that you have a more established pool, you wouldn't have a spa very likely and keeping in mind that you are going through the pool fix, that is the best time for adding a spa. You have choices of choosing from completely stacked spa with custom lighting, tiles and stream spa or a low-profundity spa that can likewise act as kids' pool. While the best opportunity to add a spa is the point at which you are building your pool; IgnitePools experienced swimming pool developer can without much of a stretch add the spa during your pool redesign.
Upgrade Your Filtration and Electrical System
Assuming that your filtration and electrical frameworks are obsolete, no measure of remodel can give a rich and lovely shift focus over to your pool. Both of these frameworks assume the main part in keeping your pool in a shimmering clean condition. Allow us to view the current pipes and filtration framework and make a suggestion for the best redesign. IgnitePools will have your filtration framework refreshed in a seriously sensible time. This would likewise empower you to switch over from manual to remote controlled framework and control the pool includes from a distance.
MORE POOL RENOVATION AND REMODELLING DESIGN